Be it any season or occasion, we are always eyeing for the latest fashion trend. For those who want to stay on-trend without becoming the subject of tabloid ridicule, here is the most in-vogue stuff for the New Year that's about to kick off!
Anything with Fringes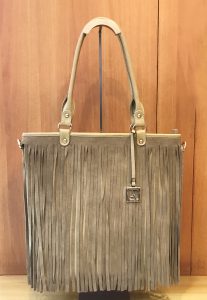 An all-year-rounder, fringes are an excellent way of adding more detail to your look. Fringes can be used in multiple ways, including with hair, boots, scarf, sweater or leather handbags. However, it is advisable to avoid going overboard with fringes. When used in excess, fringes can turn up into a tangled and highly inconvenient mess.
A Turtleneck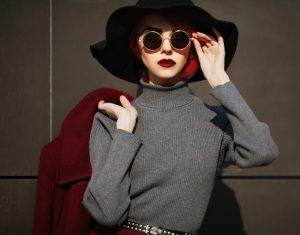 An old-classic, the turtleneck is making a strong comeback and is the next best fashion trend. A turtleneck gives a nice & attractive retro look, irrespective of style, age, or season. It covers you completely and also provides comfort, especially during winters.
Going sleeveless while rocking a turtleneck might sound a bit unconventional, but trust us — it looks impossibly chic and is super flattering to flaunt.
No matter where you go, you are sure to ear   n extra style points for sporting a turtleneck.
Leather Shoes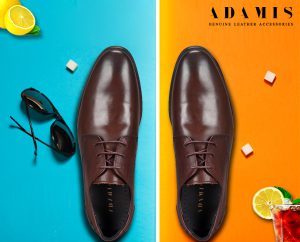 Leather shoes are known to be the jack of all trades. Be it a casual outing or a formal office meeting, leather shoes are extremely versatile and go well on all occasions. However, high-quality leather shoes tend to be more expensive than shoes made from unnatural material. Therefore, before purchasing a pair of leather shoes, they should be considered carefully to ensure the right fit and style.
Multi-Utility Leather Pouches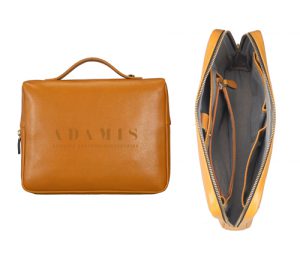 Multi-utility leather pouches are an upcoming trend, especially in male fashion. The rise in their popularity is due to the perfect blend of style and convenience offered by these pouches. Loved for their multiple uses, multi-utility leather pouches allow to carry all your necessities along with you, no matter where you plan to go.
Just give thought, a decade ago the trend was to find cheap imitation from giant chain stores. However, the increasing awareness of fashion and the availability of exciting options have led to a growing movement towards intelligent & pragmatic design and shopping.
When it comes to leather products, Adamis offers the latest in men and women fashion. Our expert team of designers is always looking for new ideas to provide unique designs to our clients. Check out our vast collection on our website.